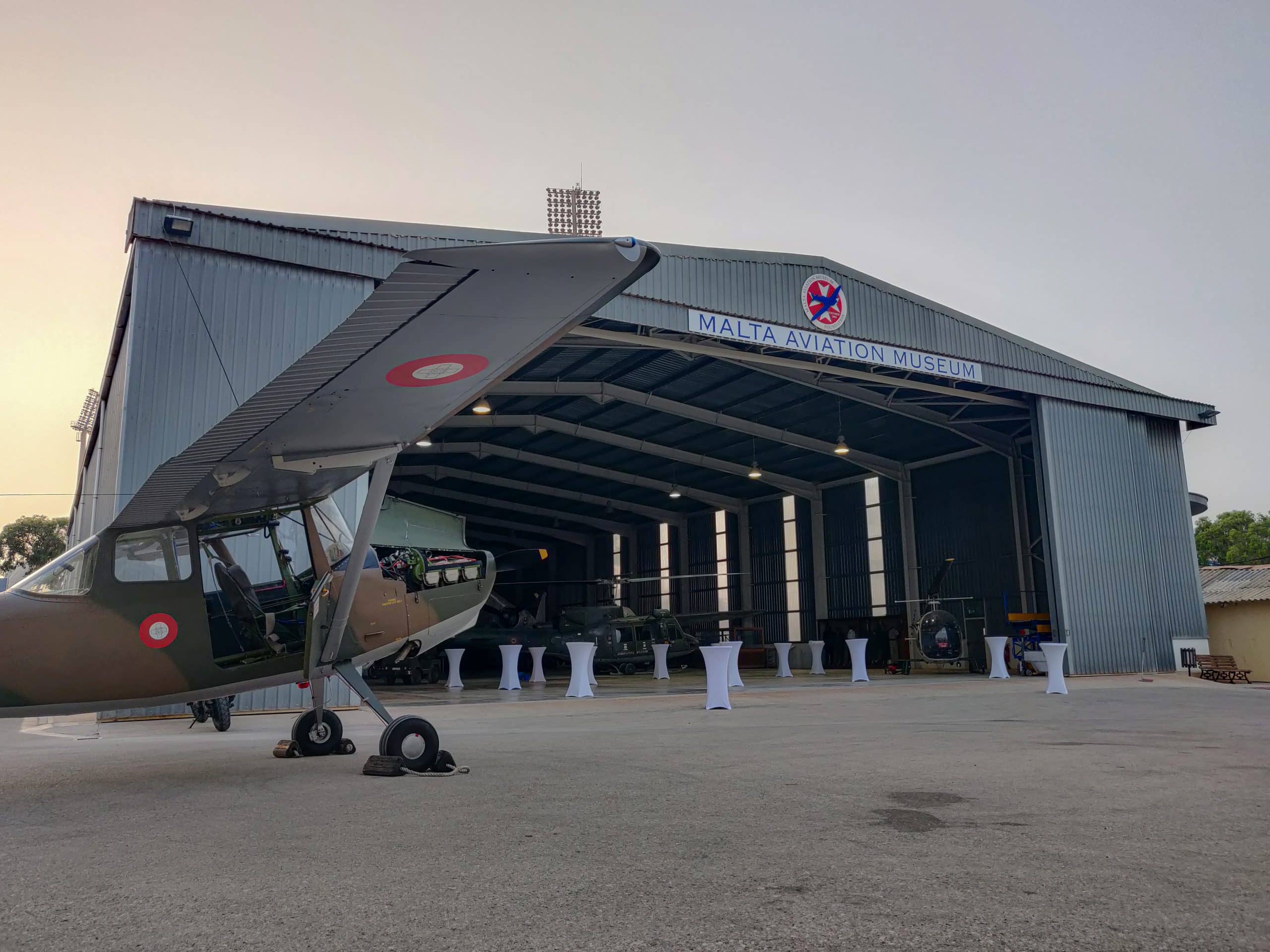 THE AIR WING 50TH ANNIVERSARY
– Event Instructions –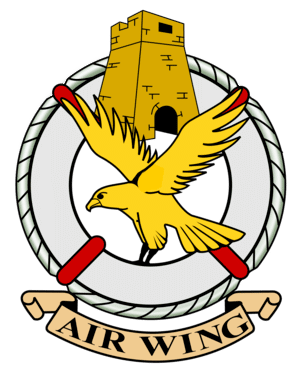 Dear attendee,
We are so glad you could join us to celebrate the Air Wing 50th Anniversary! Thank you for being part of such a wonderful experience. Due to the increased number of guests, below please find the latest updated information.
We look forward to seeing you.
Thank you,
The organisers
Date: Friday 1st July 2022 at 18:45Hrs.
Entrance Ticket: Email or Ticket Receipt
Please note that a guest list including all the attendees will be available at the gate as well.
Dress Code: Formal (suit)
Parking Instructions
The Malta Aviation Museum Foundation has made arrangements for vehicle parking.
The Malta Football underground car park will be available to guests on a first come first serve basis. The Parker will only allow entry to those guest who have the attached Word Document visible on the dashboard OR show email on entry to car park. This will be strictly adhered to. Parking available from 18:15 onwards.
Arrangements have also been made with the Malta Basketball Association. Guests may park there at a charge of Euro 2.00 per vehicle for 24hours. Parking spaces are limited!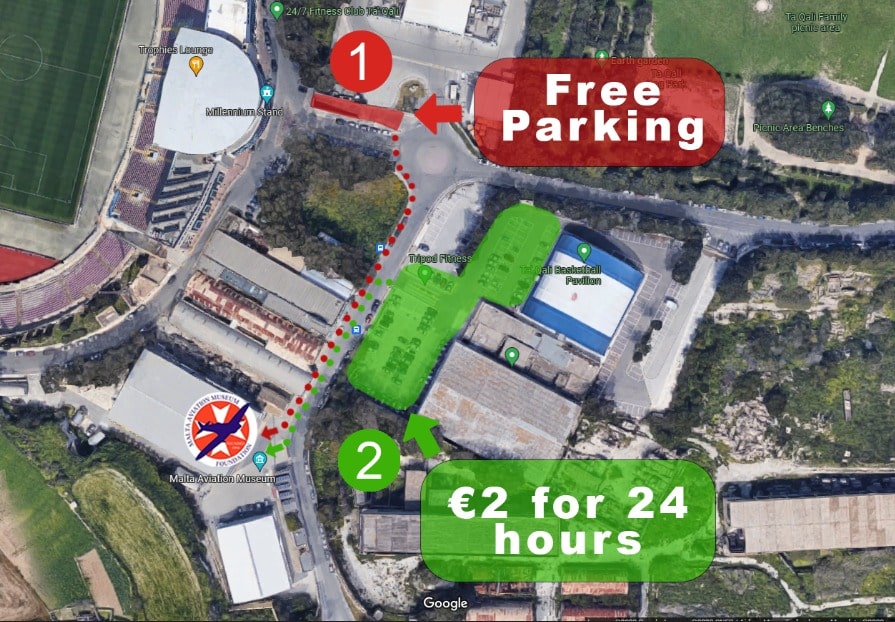 1) MFA Parking: Free 80 car spaces, first come first serve.
2) Ta' Qali Basketball Pavilion Parking: €2 for 24 hours.
Book collection
Books will be available for collection from the Malta Aviation Museum from the 1st of July onwards.
Please contact us on +356 99017407 if you have any difficulties